by CJN Staff, The Canadian Jewish News
Change may be inevitable, but it's not easy. It requires vision, inspiration and bravery to make it happen. Over the past few months, we here at The CJN have been thinking a lot about change in the Jewish community and how it affects where Canadian Jewry is headed in the future. And that's what prompted us to take a closer look at some of the young innovators taking our religion, and our community, in bold new directions.
The 24 visionaries profiled in this week's edition are re-examining age-old understandings of Judaism, with an eye to furthering our tradition in ways some of us probably hadn't even considered before. And in their enthusiasm, their passion – even their audacity – for a Jewish future, we find hope and excitement. If they can find a way to move Judaism forward, perhaps all of us can in our own unique ways.
SARA ANGEL: THE BUSINESS OF NAZI-LOOTED ART
By the time Sara Angel finishes her doctoral dissertation next year, she will have compiled a unique handbook on how to restitute Nazi-looted art.
Angel, 45, a journalist and art historian, became fascinated by the story of Max Stern, a Jewish art dealer whose art collection was sold at a forced auction in Dusseldorf, Germany, in 1937. About a dozen works of art have been recovered by his estate.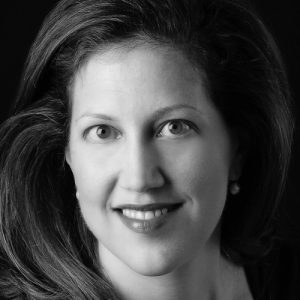 Stern was interned when he arrived in Canada in 1940, but he became a renowned dealer in Montreal, representing Emily Carr among other artists.
Angel was working on a different topic for her PhD, but she wrote a magazine article on Stern and the project to restitute his collection. She changed her topic midstream to examine the problems of Nazi-looted art.
"I'm using the Max Stern Restitution Project as a case study in order to look at how different countries are looking at restituting art," she said. "Every country has a different way of dealing with it. There has not yet been created one standardized, global policy."
In some cases, artwork has been returned to heirs because of moral suasion, in other cases there has been considerable litigation, she says.
As the founding director of the Art Canada Institute, an organization based at University of Toronto's Massey College, dedicated to the promotion of Canadian art history, she also wants to raise awareness about Stern.
"Max Stern was an amazing Jewish-Canadian hero. His legacy will have an impact on restitution studies around the world."
Read about the others profiled by The CJN here.